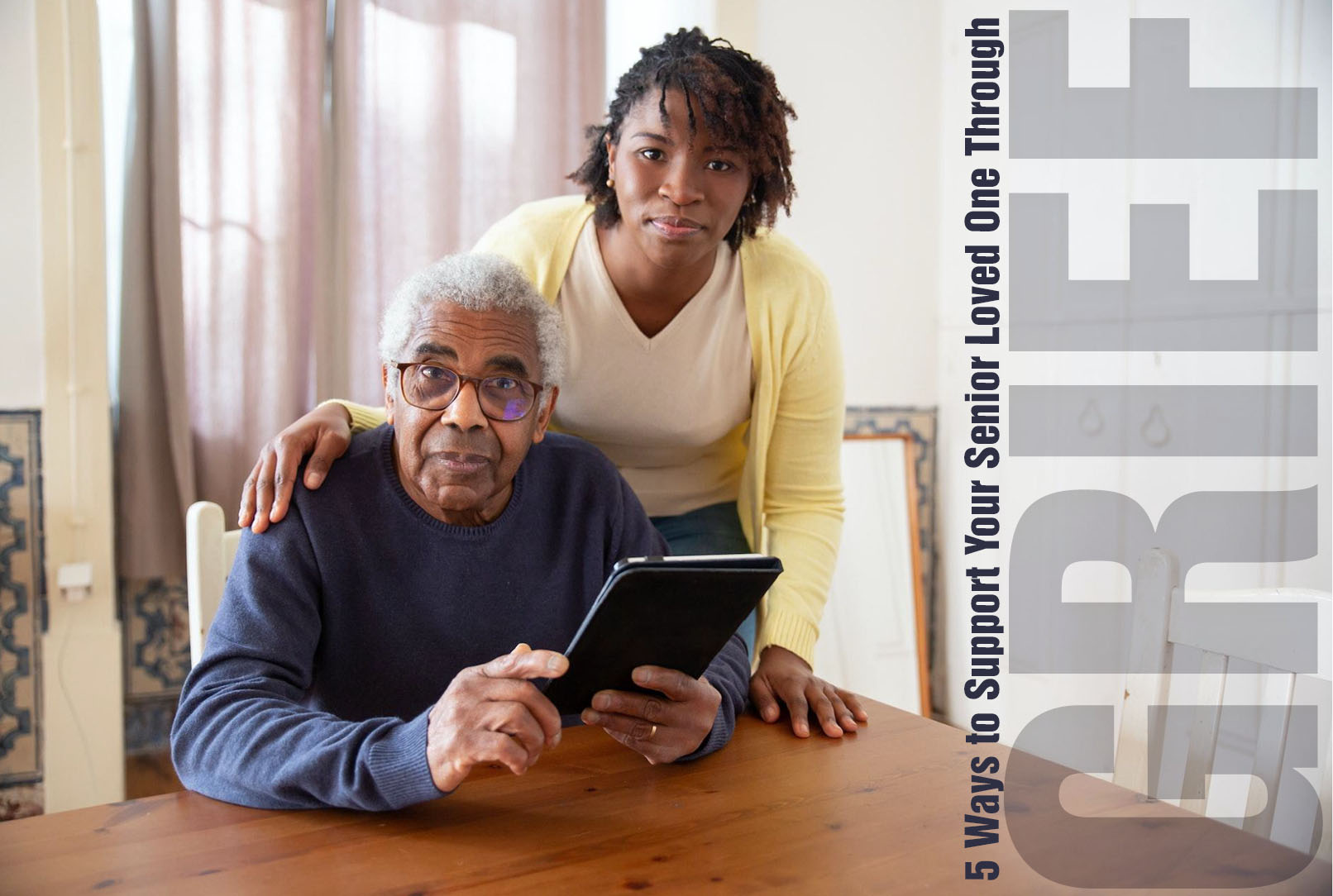 5 Ways to Support Your Senior Loved One Through Grief
Perhaps your parent, grandparent, or another senior loved one in your life has recently lost their spouse. During this difficult time, you want to do anything you can to support them. If your loved one is now in need of a caregiver, you can look to Alternatives for Seniors for advice on taking on this responsibility. Additionally, here's how you can work with your loved one to downsize their home, connect with old friends, and more.
1. Downsizing Their Home
If your senior loved one needs to downsize and find a smaller living space, they will need your help throughout the process. You may want to accompany them as they tour various retirement communities, lend a helping hand as they declutter their home, and move their belongings for them.
To find out where your senior loved one can afford to live after downsizing, you'll need to get an idea of their potential home sale proceeds. You can use a convenient home sale proceeds calculator to get an initial estimate. This calculation will factor in the value of their home, average local sales prices, and their outstanding mortgage balance.
When they're ready to move, help them clean the new space to ensure it is clean and free of allergens. Opt for carcinogen-free cleaning products to avoid harsh chemicals, including formaldehyde and phthalates that are commonly found in store bought brands.
2. Socializing and Making Friends
After losing their spouse, your loved one is likely struggling with loneliness. You may want to look into social groups and clubs for seniors that your loved one could join.
Additionally, if your loved one has lost touch with their friends from decades past, recommend that they look them up with an alumni search engine. For example, if your loved one wants to get in touch with a friend or acquaintance from high school, they can input details like their name, high school, and graduation date in the search engine. When they get the results, they can use the provided contact info to reach out to their friends.
3. Physical Health Routines
Lots of seniors have trouble maintaining healthy routines, especially after the loss of a spouse who may have kept them grounded in their daily healthy habits. To encourage your senior loved one to get more physical activity, Companions for Seniors recommends reaching out to their doctor for suggestions, checking that your loved one has the proper attire and shoes, enrolling them in senior fitness classes, and sticking with a manageable exercise schedule like going for daily walks.
4. Honoring Their Spouse
Your loved one will always miss their spouse - but finding ways to honor and memorialize them can ease some of the pain. They may want to set up a memorial plaque in their yard, write about their loved one in a journal, or take steps to preserve old photos, home videos, or mementos. Even if you've already held a funeral, Today's Caregiver suggests hosting a celebration of life dinner or gathering with close relatives and friends.
5. Assist With Paperwork
Right now, your senior loved one might feel like they're drowning in paperwork. Between dealing with estate management, medical records, and financial documents related to their spouse's passing, it can seem like their to-do list is never-ending. You may want to step in to help them with these tasks. Depending on your loved one's abilities, DailyCaring points out that you may want to continue assisting them with responsibilities like budgeting and managing their finances.
If your loved one or their recently departed partner owned a business that they are now interested in closing, help them through that process as well. They will need a valuation whether they plan to close or sell their business. Help them to gather all of the necessary documents and go through the steps required of their chosen business designation.
Help Your Loved One
If your senior loved one is grieving, there are plenty of ways you can show your support. From walking them through the home sales process to fostering their social connections, you can be there for your loved one. By applying some of these tips, you'll ensure that your senior loved one can lean on you.
Since 1992, Alternatives for Seniors has been dedicated to helping seniors and their families.
Call (888) 904-1990 for FREE Personalized Assistance.
Image via Pexels
- - - - - - - - - - - - - - - - - - - - - - - - - - - - - - - - - - - - - - - - - - - - - - - - - - - - - - - - - -
Thank You to Our Guest Blog Writer:
Anya Willis,
anya.willis@fitkids.info
- - - - - - - - - - - - - - - - - - - - - - - - - - - - - - - - - - - - - - - - - - - - - - - - - - - - - - - - - -
Alternatives for Seniors
Alternatives for Seniors is a print and online directory that specifically caters
to the housing and personal care concerns of senior citizens and their families.
When the time comes to find Senior Housing for yourself or a loved one, turn to Alternatives for Seniors.
We offer FREE personalized assistance in finding the best senior housing option for you or your loved one.
A place that matches your interests, needs and offers the amenties that best suit you –– one that is conveniently located near your loved ones.
Call our Senior Advisors at (888) 904-1990.
If you are not ready to talk to an Advisor, visit the Alternatives for Seniors website to begin searching for the perfect home.
Housing options include: Senior Apartments, Independent Living, Assisted Living, Memory Care and Nursing/Rehab Centers
or explore your options such as Adult Day Centers or in-home assitance like Home Care and Hospice.
Also, be sure to join our Facebook community and follow us on Twitter and Pinterest.