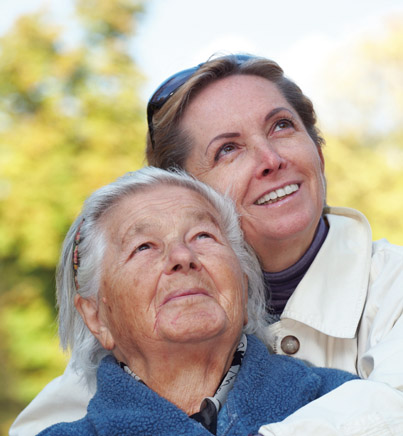 Senior Living: Because Major Life Changes are Never Easy
It's never easy for a senior to leave their home and transition into a senior living environment, whether it's yourself who's moving or a senior loved one; there will always be great emotions at stake. It may take days, weeks, or sometimes even months before a senior completely adjusts to their new living environment, but there are ways to make the adjustment easier and more emotionally settling.
If it's a loved one who has moved, the best thing to do is simply be there for them, bring items from home, distract them should they complain, be as upbeat as possible. It'll be hard to hear them say, "I want to go home"; especially if the senior has dementia and isn't even sure whether they're thinking of the home they just came from or their childhood home. Yes, it will be difficult, but be strong. Be the anchor your senior loved one needs you to be.
5 Ways to Help
Bring personal items to their new home. In order to make the senior's new residence feel like home, bring personal items for them to have around them in their new senior living environment. Items that have personal meaning are of utmost importance, such as pictures, knick-knacks, medals, or an old favorite chair.
Make it easy to restart a hobby or continue an old routine. If your senior loved one starts their day every morning with a newspaper and a cup of coffee, make sure they can keep on doing so. Make arrangements for daily delivery of the newspaper, have it forwarded to the new address and ensure there is a steady supply of their favorite beverage.
Keep the lines of communication flowing. First, ensure your senior loved one has their own telephone and customary address book on hand, so they can keep in touch with friends and family. Then, use every opportunity to call. But don't just tell yourself you will, make this activity a new part of your schedule. If calling every day is a bit much for you, let your loved one know when to expect your call at set days and times of the week.
Send flowers or special deliveries every so often. Receiving a special delivery from you every now and again shows your love and support and reminds them that you are thinking about them. Sending a flowery bouquet, a new family album, or the new book from a favorite author is just one of the many meaningful ways to say: "hey, I'm still here for you."
Visit regularly. Nothing says you care more than just being there with your loved one, lounging outdoors and just "shooting the breeze." Go alone sometimes, other times bring the entire family, or take along a friend or former neighbor for a chat; just aim to keep the bonds strong.
These are merely five ways you can help to make the adjustment to senior living a little easier for your senior loved one, so even if they know they're no longer in their home, they can still feel at home.
Alternatives for Seniors is a print and online directory that specifically caters to the housing and personal care concerns of senior citizens and their families since 1992. Call our Senior Specialists at (888) WE-ASSIST (888-932-7747) or visit the Alternatives for Seniors website to begin searching for the perfect home for you or your loved ones. Also, be sure to join our Facebook community and follow us on Twitter.