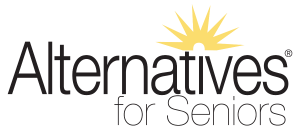 Southfield, MI, June 14, 2016 — Alternatives for Seniors, announces franchise opportunity for its senior living placement service.
Alternatives for Seniors provides assistance to seniors and families through its promoted (888) WE-ASSIST telephone line to help locate senior housing based on geography and budget. "By adding the in depth knowledge of a well-versed individual in the local community, families and healthcare providers will be further provided with hands on assistance when needed" states Anita Kremer, President of Alternatives for Seniors. "Assistance in finding independent living, assisted living, and memory care communities and assisting in coordinating services with moving specialists, realtors, and others to transition seniors will be an additional service provided to the consumer at no charge".
Industry professionals, or experienced business individuals with strong desire to work with seniors and with a desire to own and build their own local business will be provided with access to existing contracts, promotional materials, a leading website, and the software database application necessary to build their independent local business. In a growing industry of professionals who are dedicated to serving the senior population, public interest in working with specialized senior professionals in the fields of realty, moving, and estate sales makes this a very attractive business opportunity. It's especially attractive for those with a desire to help seniors and families during a difficult transition period while growing their own business.
About Alternatives for Seniors
Since 1992, Alternatives for Seniors has been providing information to families and health care professionals in five states through its senior housing and care directories. The print directories provided free, details nursing homes, assisted living, retirement communities, home care, and more. The Alternatives for Seniors Information Center — (888) WE-ASSIST — provides families with free assistance to help them determine the level of care or service needed. The center also directs callers to the appropriate care based on type of care needed, geography, and cost. For more information about Alternatives for Seniors franchise opportunity, visit www.AlternativesforSeniorsFranchise.com and the main consumer search site, www.AlternativesforSeniors.com or call Anita Kremer at (88) 350-0770 ext. 207 or anita@AlternativesforSeniors.com.
###