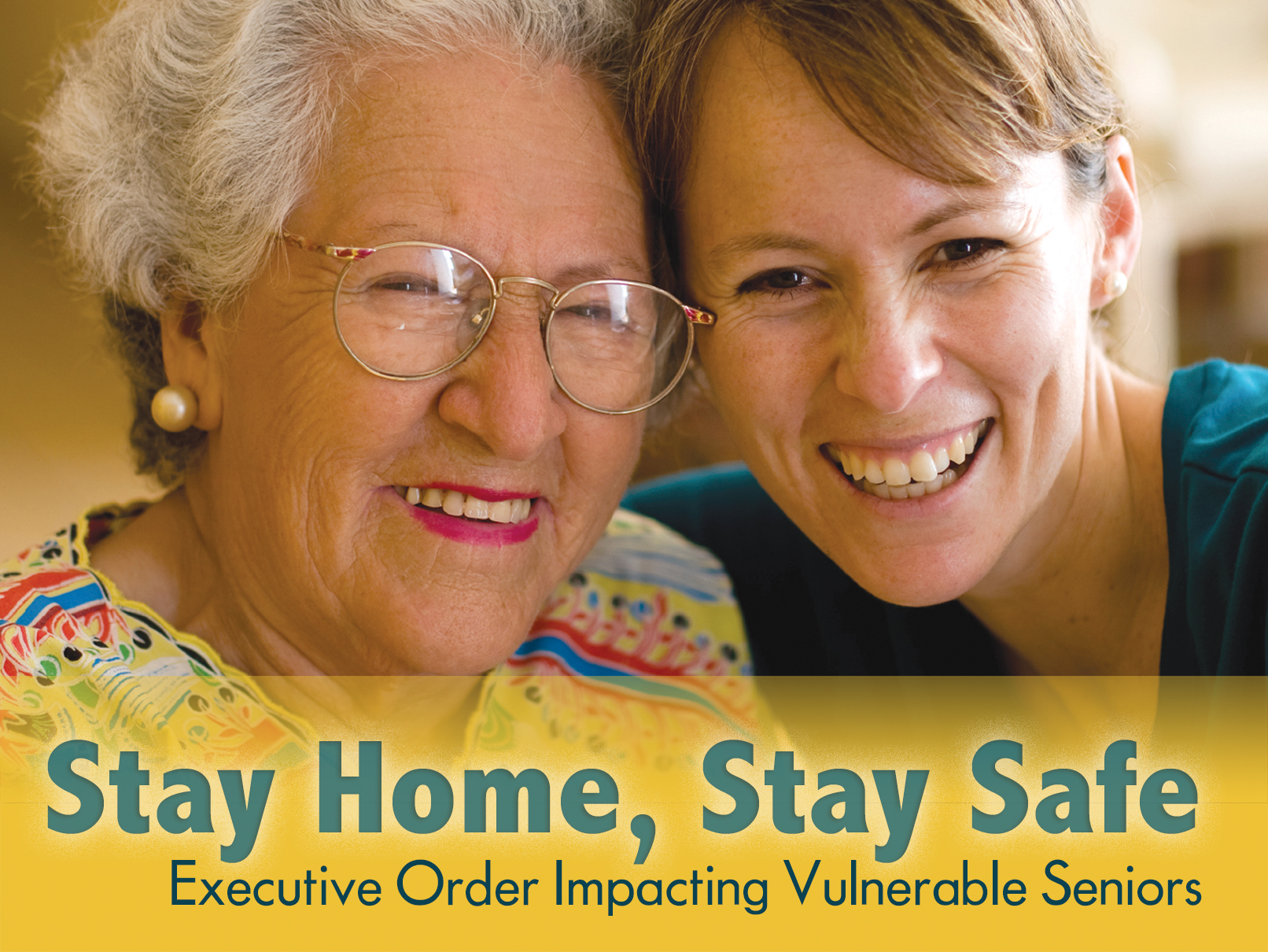 Stay Home, Stay Safe Executive Order
Impacting Vulnerable Seniors
Due to the Michigan Stay Home, Stay Safe Executive Order, many nursing homes and assisted living facilities are not accepting new residents. However, there are still many seniors in our aging population who need to receive care. Governor Whitmer specifically excluded home caregivers from the Executive Order because homecare is a safe option available at this time.
Brianne Zieniewicz with Affordable HomeCare, is an expert in senior care. She wants our vulnerable seniors to know that homecare is still an option for those who desperately need care during these trying times. This means home caregivers are essential!
Homecare allows seniors to safely receive care without creating additional risk of exposing themselves to COVID-19. Facility based care settings will typically have one caregiver who interacts with dozens of patients every day. Home based caregivers only interact with 1 or 2 clients per day, which can drastically limit the risk of transmitting COVID-19.
Here's how we are keeping people safe:
• All caregivers are required to take their temperatures before each client visit.
If they exhibit any symptoms, they will be replaced on any caregiving
assignment until they are cleared by a physician


• We are working closely with Homeland Security to obtain and maintain our supply of
masks, gloves, gowns and other necessary personal protective equipment.


• We continue to train and educate our caregivers on Infection Control Techniques


• Delivering household items such as toilet paper, paper towel, masks, gloves and
other cleaning supplies to our clients and their families in need
We will keep our clients and caregivers up to date on the latest COVID-19 news. We understand this is an unsettling time for many and we are here for you. Please contact our office with any questions or concerns. Wishing good health to all.
Thank You to Our Guest Blog:
Brianne Zieniewicz
Client Service Coordinator
Affordable HomeCare
- - - - - - - - - - - - - - - - - - - - - - - - - - - - - - - - - - - - - - - - - - - - - - - - - - - - - - - - - -
To Search Home Care Agencies in your area
visit: www.AlternativesforSeniors.com.
Alternatives for Seniors is a print and online directory that specifically caters
to the housing and personal care concerns of senior citizens and their families.
When the time comes to find Senior Housing for yourself or a loved one, turn to Alternatives for Seniors.
We offer FREE personalized assistance in finding the best senior housing option for you or your loved one.
A place that matches your interests, needs and offers the amenties that best suit you –– one that is conveniently located near your loved ones.
Call our Senior Advisors at (888) 904-1990.
If you are not ready to talk to an Advisor, visit the Alternatives for Seniors website to begin searching for the perfect home.
Housing options include: Senior Apartments, Independent Living, Assisted Living, Memory Care and Nursing/Rehab Centers
or explore your options such as Adult Day Centers or in-home assitance like Home Care and Hospice.
Also, be sure to join our Facebook community and follow us on Twitter and Pinterest.