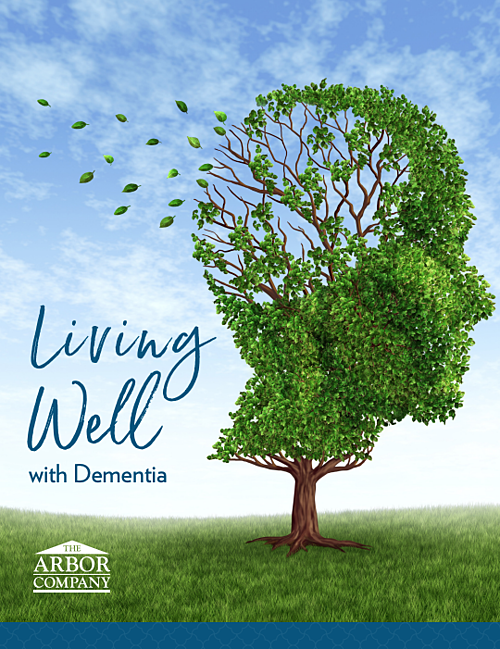 Living Well with Dementia
In April 2016, Doreen was diagnosed with young-onset Alzheimer's disease. She was only 62. For two years, she had been working with her medical team to figure out what was going on. She was not expecting to receive a dementia diagnosis.
Immediately following the diagnosis, Doreen and her family went through the shock, sadness, confusion, and anxiety of their new reality. And they aren't alone. The World Health Organization reports that there are nearly 10 million new cases of dementia each year. That means 10 million families starting down the same road that Doreen and her family did four years ago.
In February of last year, Doreen became a resident at Arbor Terrace Morris Plains. She was able to plan her future with her family and be part of the decision to get the support she needed there. But Doreen didn't come to Arbor Terrace simply to retire. Doreen has something to say, and she wants to share her story, tips, and encouragement with you.
"Living Well with Dementia" is a free e-book created by The Arbor Company, in partnership with and in honor of Doreen. It is packed with information for seniors and family members who are navigating the early stages of the dementia journey, and the guide doesn't shy away from important but often overlooked topics.
The e-book features tips from senior care experts and Doreen about how to cope with a new diagnosis, how to navigate relationships after a diagnosis, and how to handle other people's reactions to the news. Furthermore, the guide covers practical topics such as hacks for making life at home easier and less stressful, as well as actively planning for the future.
Download "Living Well with Dementia" to equip yourself to be a better family member or friend, or to learn how to live your best with a new diagnosis.
Guest Blog Submitted By:
Mallory Fetchu
Marketing Consultant
email: mfetchu@smartbugmedia.com
- - - - - - - - - - - - - - - - - - - - - - - - - - - - - - - - - - - - - - - - - - - - - - - - - - - - - - - - - - - - - - - - - - - - - - -
Alternatives for Seniors is a print and online directory that specifically caters
to the housing and personal care concerns of senior citizens and their families.
When the time comes to find Senior Housing for yourself or a loved one, turn to Alternatives for Seniors.
We offer FREE personalized assistance in finding the best senior housing option for you or your loved one.
A place that matches your interests, needs and offers the amenties that best suit you –– one that is conveniently located near your loved ones.
Call our Senior Advisors at (888) 904-1990.
If you are not ready to talk to an Advisor, visit the Alternatives for Seniors website to begin searching for the perfect home.
Housing options include: Senior Apartments, Independent Living, Assisted Living, Memory Care and Nursing/Rehab Centers
or explore your options such as Adult Day Centers or in-home assitance like Home Care and Hospice.
Also, be sure to join our Facebook community and follow us on Twitter and Pinterest.