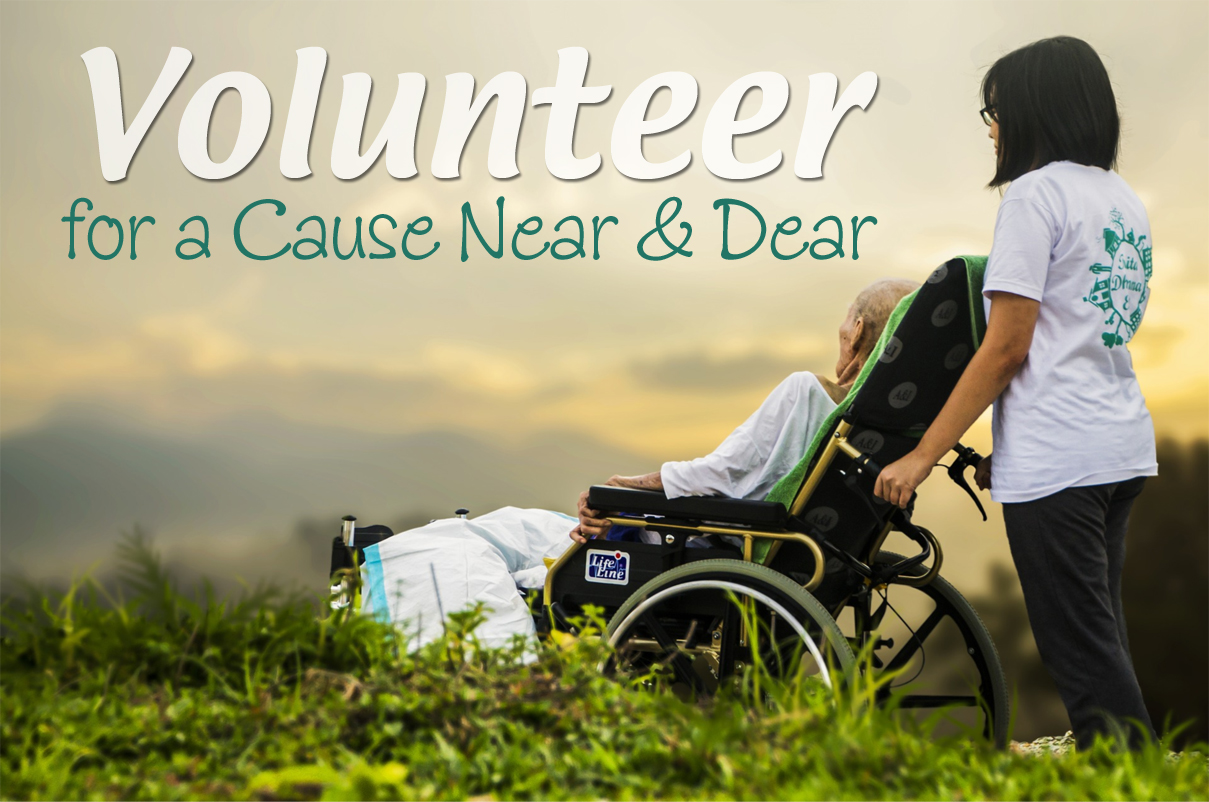 Even though the 2017 holiday season is behind us, giving back to the community can still be a rewarding experience that fills up the cold days of winter.
Helping Hands:
Volunteer for a Cause Near and Dear

The holiday season is a time for giving back and what better way to to show your gratitude than by giving your time to make life better for others? Read on as we offer a few creative ways to share your time and talents for good.

Create Care Packages for Soldiers

Being away from home is tough, especial during the holidays and under the stresses of combat. Programs such as AnySoldier.com offer civilians the opportunity to give back to those who give us so much. Small items -- Beanie Babies, playing cards, beef jerky, etc. -- are welcome. Operation Shoebox collects toothbrushes, hygiene products, stationery and more for soldiers serving overseas. This is an exceptional project to do with children and church groups.

Pay a Visit to Other Senior Citizens

More than 8 million older Americans are alone most of the time. Even those who live in senior care facilities suffer loneliness and isolation, especially if they have no family nearby or, worse, family that simply doesn't have the desire to visit. Loneliness can lead to mental health issues including anxiety and depression and may perpetuate unhealthy habits, such as cigarette smoking and alcohol abuse. Nationwide, most assisted-living complexes offer a host of volunteer opportunities throughout the year. Individuals as well as families may find a rare opportunity to sit down and listen to the stories recalled by those who've experienced life in ways young adults and children can only imagine.

Cheer Up Children at the Hospital

Hundreds of thousands of children wind up in the hospital a year, many for extended time periods due to accident, injury, or chronic illness. Some children spend more of their lives in a healthcare facility than they do at home with their families. Many families simply can't afford to stay at their child's bedside so hospitals across the country rely on volunteer visitors. Hospital volunteers, formerly known as candy stripers, perform a variety of tasks to boost morale. Volunteers are always needed to deliver mail, read stories, do art projects, and play with ill children and, often, comfort concerned siblings. It is a huge benefit to weary hospital workers to have someone trustworthy to simply provide a listening ear to their smallest patients.

Offer Support to Those Recovering from Addiction

Substance abuse costs more than $400 billion every year in the United States. But, more profound implications of addiction are those not measured by dollars and cents. Drugs and alcohol can rob a person of their identity and remove them emotionally from those they love and hold most dear. Addiction recovery centers often seek volunteers to help with everything from professional training to peer-to-peer counseling. Women with children are especially in need of positive role models to help break the cycle of addiction. Many inpatient addiction clinics host holiday meals where volunteers cook and serve food and provide conversation and hope to recovering addicts.


Volunteer activities abound in every city from California to Maine. You don't have to wait until the holiday season is in full swing, most nonprofits welcome extra hands any time of year. Volunteering is an excellent way to get out in your community and a simple way to make your mark on the world.
- - - - - - - - - - - - - - - - - - - - - - - - - - - - - - - - - - - - - - - - - - - - - - - - - - - - - - - - - - - - - - - - - - - - - - -
Thank You to Our Guest Blog Writer:
Kelly Coleman

kellycoleman@consumerhealthlabs.com
- - - - - - - - - - - - - - - - - - - - - - - - - - - - - - - - - - - - - - - - - - - - - - - - - - - - - - - - - - - - - - - - - - - - - - -
Alternatives for Seniors is a print and online directory that specifically caters
to the housing and personal care concerns of senior citizens and their families.
When the time comes to find Senior Housing for yourself or a loved one, turn to Alternatives for Seniors. We offer FREE personalized assistance in finding the best senior housing option for you or your loved one. A place that matches your interests, needs and offers the amenties that best suit you –– one that is conveniently located near your loved ones.
Call our Senior Advisors at (888) WE-ASSIST (888-932-7747).
If you are not ready to talk to an Advisor, visit the Alternatives for Seniors website to begin searching for the perfect home. Housing options include: Senior Apartments, Independent Living, Assisted Living, Memory Care and Nursing/Rehab Centers or explore your options such as Adult Day Centers or in-home assitance like Home Care and Hospice.
Also, be sure to join our Facebook community and follow us on Twitter and Pinterest.